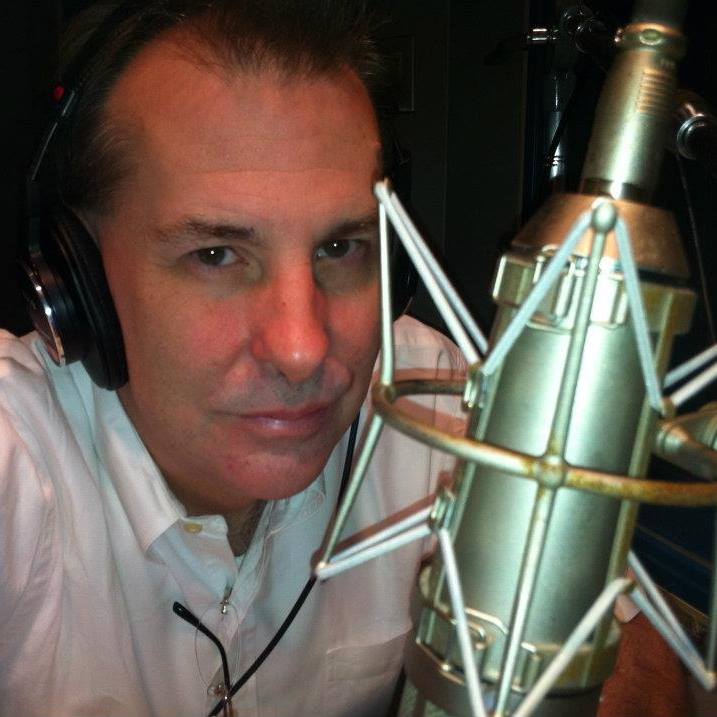 教員の教育・研究活動報告
役職/職名
准教授
所属
外国語学部 英米語学科
ふりがな
とーます・けにー
生年
1962年
学歴
Louisiana State University
Northeast Louisiana University (now the University of Louisiana, Monroe)
学位
Master of Arts in Linguistics、Bachelor of Arts in English and History
研究分野
Language education、Contemporary American society, Media Studies, eLearning
研究テーマ
Speaking and listening in a foreign language
Multimedia production for education
Technology and education
---
| 題名 | 単・共 | 発行日 | 発行所名 | 備考 |
| --- | --- | --- | --- | --- |
| Global Voices, Vol 1 & 2 | 単 | 2014 | Tom Kenny | Online video series for users of Nice Talking with You. |
| Nice Talking with You 2, Teacher's Manual | 単 | 2012 | Cambridge University Press | |
| Nice Talking with You 2 | 単 | 2011 | Cambridge University Press | Performed, directed, edited, and produced the classroom audio files for CD and .mp3 download. |
| Nice Talking with You 1, Teacher's Manual | 共 | 2011 | Cambridge University Press | |
| Nice Talking with You 1 | 共 | 2011 | Cambridge University Press | Performed, directed, edited, and produced the classroom audio files for CD and .mp3 download. |
| Nice Talking with You, Bonus Edition | 単 | 2010 | Ultramedia Japan | |
| Listening Advantage 4 | 共 | 2010 | Cengage Learning | |
| Listening Advantage 3 | 共 | 2009 | Cengage Learning | |
| Listening Advantage 2 | 共 | 2008 | Cengage Learning | |
| Listening Advantage 1 | 共 | 2007 | Cengage Learning | |
| Nice Talking with You, Second edition | 共 | 2005 | Macmillan Languagehouse | |
| Nice Talking with You 2 | 単 | 2003 | Macmillan Languagehouse | |
| Nice Talking with You | 共 | 2000 | Macmillan Languagehouse | |
---
| 題名 | 単・共 | 発行・発表日 | 発行雑誌又は発行学会等の名称 | 備考 |
| --- | --- | --- | --- | --- |
| 5 Eureka language moments | 単 | July 2011 | The Language Teacher | |
| What 'fluency training means' | 単 | July 2003 | The Language Teacher | |
| Intensifying practice and noticing through videoing conversations for self-evaluation (VCSE) | 共 | 1998 | JALT Journal | |
| Conversation strategies, timed practice, and 'noticing' in large oral communication classes. | 単 | June 1997 | Proceedings of the JALT 1996 International Conference on Language Teaching/Learning | |
| A high-tech touch: Mini-Disc players in the language classroom. | 共 | November 1996 | The Language Teacher | |
---
| 題名 | 単・共 | 発行・発表日 | 発行学会等の名称 | 備考 |
| --- | --- | --- | --- | --- |
| Featured Speaker | 単 | 2016 | JALT 2016 International Conference TnT Workshops | |
| Featured Speaker | 単 | 2011 | JALT 2011 International Conference | |
| Understanding Conversation Strategies | 単 | 2008 | Thai TESOL | |
| Videotaping Student Conversations | 共 | 1997 | TESOL | |
| Featured Speaker | 単 | 2003 | JALT 2003 International Conference | |
---
| 活動事項 | 年月 | 備考 |
| --- | --- | --- |
| Producer, JACET 8000 Top-Level Challenge series | 2016 | https://www.youtube.com/playlist?list=PLgnCT81AlL5YXscIm0XxSNsb1GILxHhyH |
| Producer, NUFS NOW video series | 2015 | http://www.facebook.com/NagoyaGaidai |
| Producer, JACET 8000 audio files | 2015 | |
| Director of English Profile Research Program (with Cambridge University) | 2014-present | |
| Producer, The iPad in the Classroom video series | 2012-2013 | https://www.youtube.com/playlist?list=PLyxtbbgzAqw0H7yPf8cktiaWzxn96Bro4 |
| Producer, promotional videos for 英米語学科 | 2011-present | https://www.youtube.com/user/NagoyaGaiDaiENGLISH/videos |
| Created 英米語学科 logo | 2007 | |
| Producer, The NUFS Podcast (website) | 2006-2008 | archived at http://www.facebook.com/nufspodcast |
| Director, The Speaking Lab | 2002-present | new website: http://www.thespeakinglab.com/ |
| Director of the English Lounge | 2001-2003 | |
---
教科書名(対象講義名)
単・共
年月
備考
Creative Conversations:
An ESL Resource for Busy Teachers
単
2015
Apple iBooks
https://itunes.apple.com/us/book/creative-conversations/id1029355592?mt=13
Nice Talking with You 2
単
2012
Cambridge University Press
Nice Talking with You 1
共
2011
Cambridge University Press
Listening Advantage 4
共
2010
Cengage Learning
Listening Advantage 3
共
2009
Cengage Learning
Listening Advantage 2
共
2008
Heinle-Thomson
Listening Advantage 1
共
2007
Thomson Learning
---
所属学会名称
Japanese Association for Language Teaching
JACET
American Dialect Society
American Association of Applied Linguistics
---
| 期間(年月) | 事項 | 備考 |
| --- | --- | --- |
| 1994~1998 | Nanazan University | Assistant professor |
| 1990~1992 | Louisiana State University | Graduate teaching assistant |
---
| 担当科目名 | 対象学部・学科 |
| --- | --- |
| Seminar in American Culture | Dept of British & American Studies |
| English Multimedia Production | Dept of British & American Studies |
| American Film & Popular Culture | Dept of British & American Studies |
| メディアコミュニケーション | Dept of British & American Studies |
---
改善と工夫内容
eLearning

Nearly all of my course materials are available online for student access through my self-created websites and Moodle.
I've also integrated online tools and services like DropBox, Quizlet, Evernote, Formsite, Google Apps, and Polldaddy into my classes to facilitate student learning.
Mobile Tech

I've been using the iPad in my classes since it was introduced. I am currently teaching students and helping teachers understand how mobile (smartphone and tablet) computing can assist them with their teaching and learning goals.
Since April 2011, I have launched three online video programs: Tom's Tips, The iPad in the Classroom, and NUFS NOW.
I am currently producing more videos about Moodle and other online resources as part of my contribution to the University's Media Information Education Center committee.

メディアコミュニケーション

There are no ESL textbooks about Media! So, I'm making one with iBooks Author. Topics to include News, Advertising, history of media, online privacy, Cloud storage, social media and readings from Marshall McLuhan, Noam Chomsky, and Neil Postman.

---